Microphone Windshields and Cubes Australia
Mic Logo Branding supply to the broadcast and event industries microphone foam windshields and rigid microphone cubes or flags.
We are the exclusive agent for Australia and New Zealand for Foam Conversion (UK) Ltd, who are the leading manufacturer of professional audio foams with over 30 years of technical expertise.
Inquiries for windshields are processed each night and a mock-up and quote is usually supplied the next working day.
3 reviews on
Had a great experience with Dell + the team. so fast and efficient and the product turned out great. Couldn't have been easier.
Larteasha Griffen
2023-10-09
We were thrilled with our branded square that we ordered from All Size Miracles. From the customer service to the product, we were really happy with our interaction. The turnaround time was amazing and they really worked hard to meet our deadline. A huge thank you for all the hard work Dell and the team put in to help us out.
Customer service like I've never experienced before! Detail driven and committed to delivering on brand every time, within very tight details, no matter what it takes. Total confidence in all that they do, thankyou Dell and Ben, your attitude is so rare and totally amazing.
Our customers in Australia and New Zealand include:
Channel 7
Channel 9
WWOS
Channel 10
ABC
SBS
Australian Parliament House
Sky Racing
Stan
TAB
A  Current Affair
Harness Racing
Australian Radio Network
Southern Cross Austereo
2GB
Optus Sport
Sunrise
Hawks
Melbourne Football Club
Maori Television(NZ)
Brumbies
Sky NewsAustralian Cricket
Australian Turf Club
Australian Open
Cowboys
News Hub (NZ)
2CH
Sydney FC
The Footy Show
Star 104.5
Richmond Media
Essendon FC
Collingwood  FC
Carlton FC
Cams Motor Sport
Asia Pacific Cup
Cisco Live
The Summer Slam
Sydney Scorpions
World Cup Gymnastics
Trots TV
UBC Bowls Championship
Avondale FC
School Sport Victoria
Pro Motorcross Championship
Australian Superbike Championship
Giants Netball
Stuff (NZ)
West Coast Eagles
NZ Rugby
Western Bulldogs
Ladbrokes
Sportsbet
QWD Touch Football
NZME
Network R
Air Time Media
Adelaide United
Australian Racing Group
Super Rugby Pacific
Dolphins NRL
Commonwealth Games
Phoenix
Media Works
Live From India
National Basketball League
Some of our other products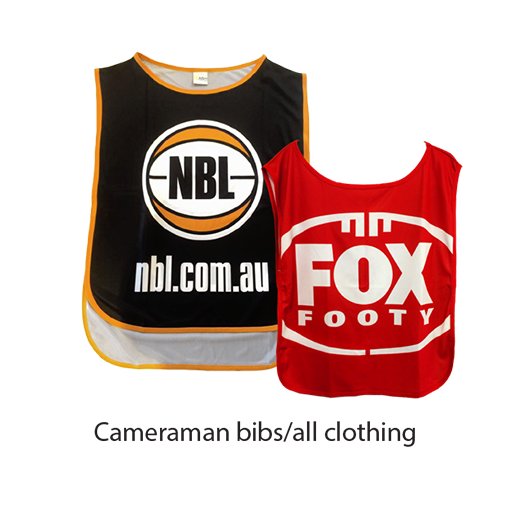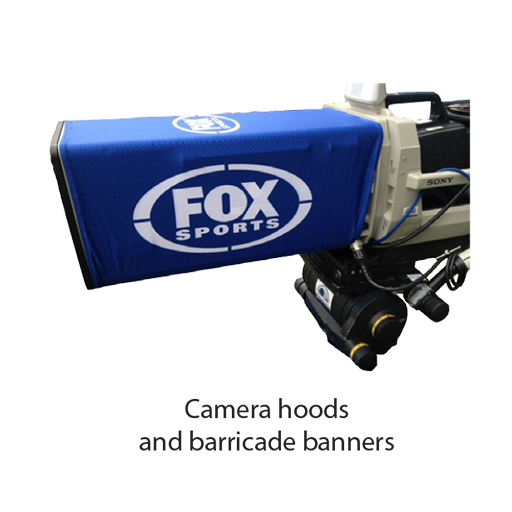 Testimonials for the windshields supplied by our manufacturer Foam Conversion (UK) Ltd:
"If you run a radio station, work for a television station, have an upcoming event or broadcast over the internet – or if your podcast shows up on your socials – you have the opportunity to make yourself  more recognisable with branded windshields."
"The Foam Conversion wind socks not only do their fundamental job of cutting wind noise, they're also an ideal tool for branding.  Fox Sports individually brands each of our key sports, and the wind socks look colourful and are very robust.  They're easily transported and are lasting very well."
"The World Rally Championship has a cumulative TV audience of 775 million, a further 8 million across our digital platforms. We broadcast in excess of 9000 hours. 25% of that time has a microphone in the picture. It goes without saying that we need to use the very best equipment to present ourselves in the best manner possible. We are delighted with the standard of design and quality consistently achieved by Foam Conversion."